Discover our application software. Choose the one that suits you among the solutions ready for your business.
All our products (except for the Tablet Smart Screen) are compatible with


DOKUMENT
Dokument is the Ediclick software that allows the drafting of invoices, pro-forma invoices, credit notes and preventives.
It is available in both single-user (BASE) and multi-user (PROFESSIONAL) versions; the latter needs a running Microsoft SQLServer® instance.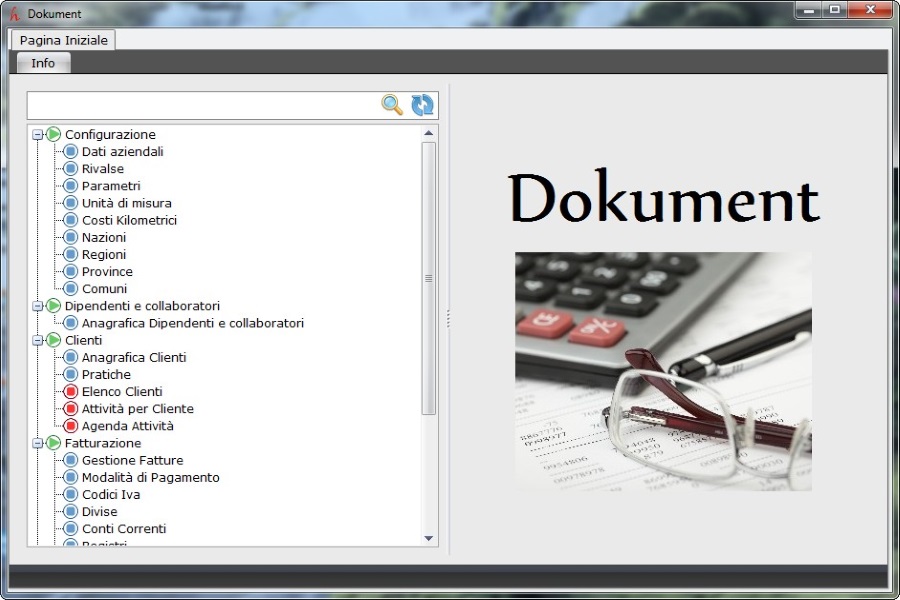 Dokument is dedicated to billing needs of freelancers, of professional studies, and small society with the "minimum regime" (for Italy). In addition to the customer archive, activities and documents, it allows you to manage payment deadlines very simply. The relative invoice can be quickly generated from the pro-forma. It also has functionalities for the management of recoveries, withholding taxes and for the management of transport costs and collaborators. Printing and export in Excel and PDF formats are also intuitive.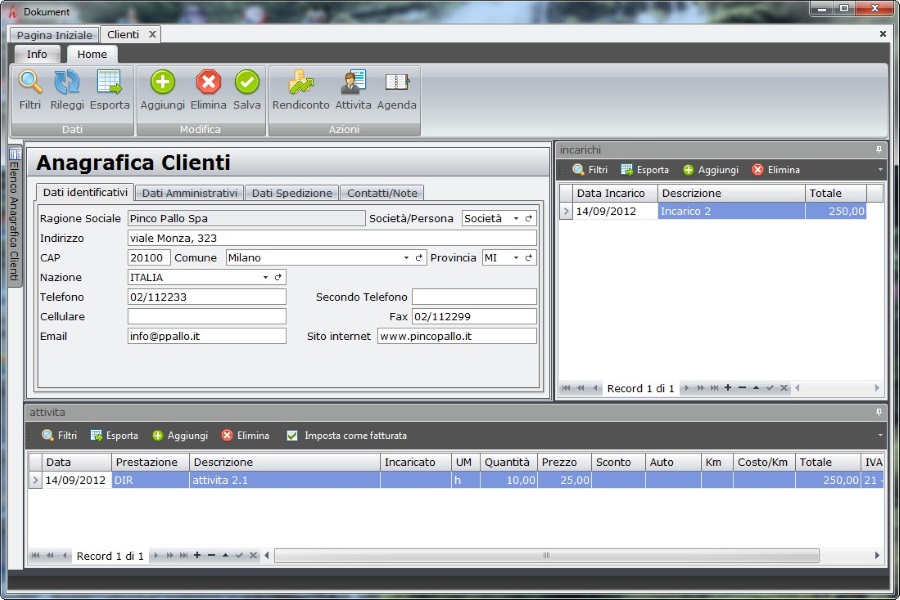 Management of invoices, credit notes, pro-forma, also in currency
Management of invoices even if only descriptive
Customer Registry
Employees and collaborators Registry
Services Registry to speed up the compilation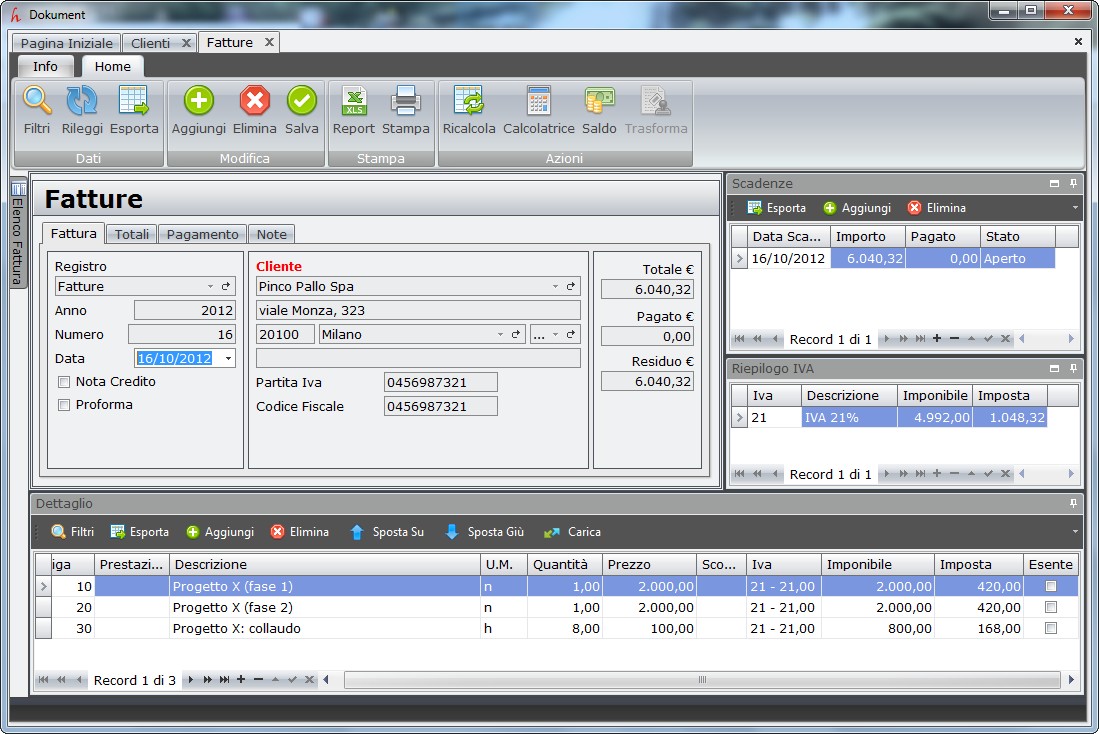 Possibility to insert new VAT rates
Possibility of inserting services with different VAT codes in the same document
SSN cost management
Withholding Tax (for Italy)
INPS compensation (for Italy)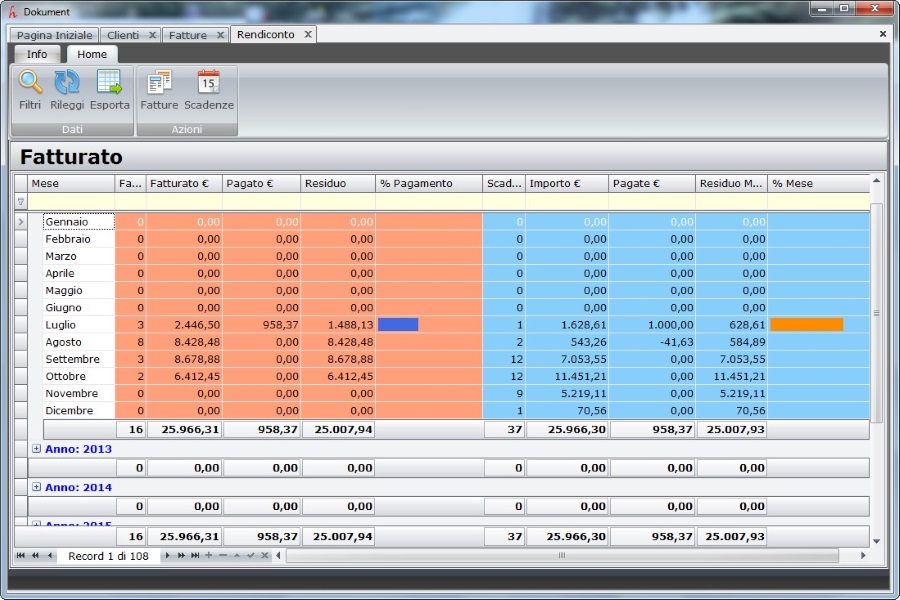 Customizable tax and social security parameters
Transport costs management
Check of invoices/turnover analysis
Export of print data (Excel, PDF, email)
Operative manual


TABLET SMART SCREEN
Perfect for large distribution, TSS – Tablet Smart Screen, thanks to his great versatility is also optimal for individual stores or for single-storey properties with multiple outlets. Each type of company will choose the configuration that best fits, also from an economic point of view, to its dimensions and needs.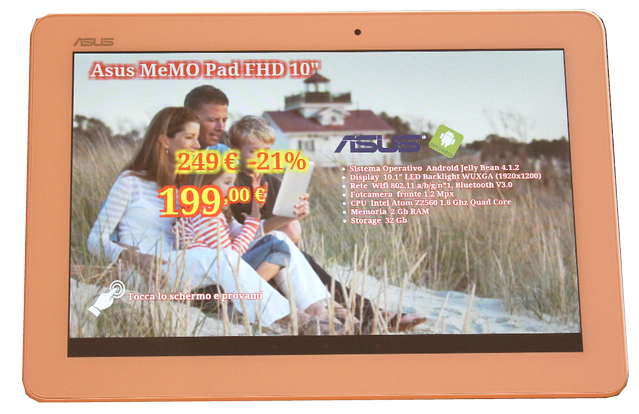 The new App for Android® tablets that Ediclick has studied and created specifically for all stores of consumer electronics. Automatically updated via wi-fi, completely customizable both as graphics and as contents, and of immediate installation,
TSS – Tablet Smart Screen it is the optimal solution to keep tablets always active displayed in Stores and make them more appealing to customers. The staff can read directly on the screen all the information and technical characteristics of the device, providing customers with accurate and qualified information.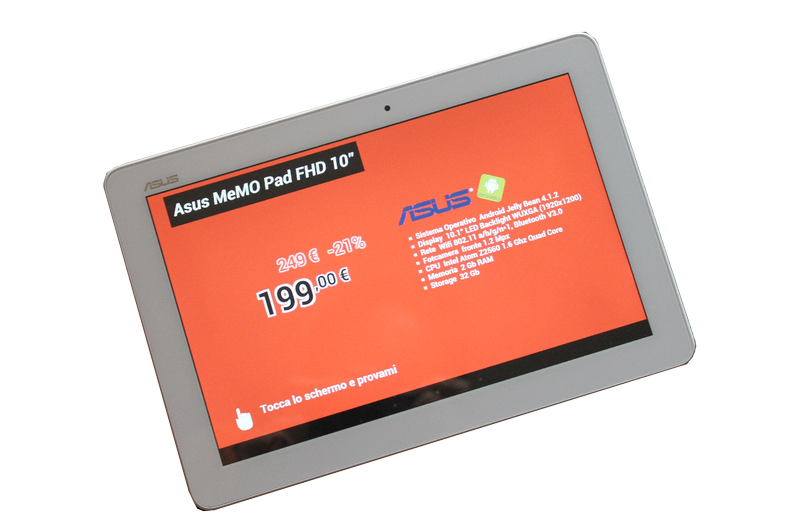 TSS is installed and activated quickly and easily.
At the time of installation it is sufficient to indicate the sales point, the model and the price.
All other data are read and subsequently updated automatically via Wi-Fi connection.
After the first installation, the Wi-Fi connection is no longer required.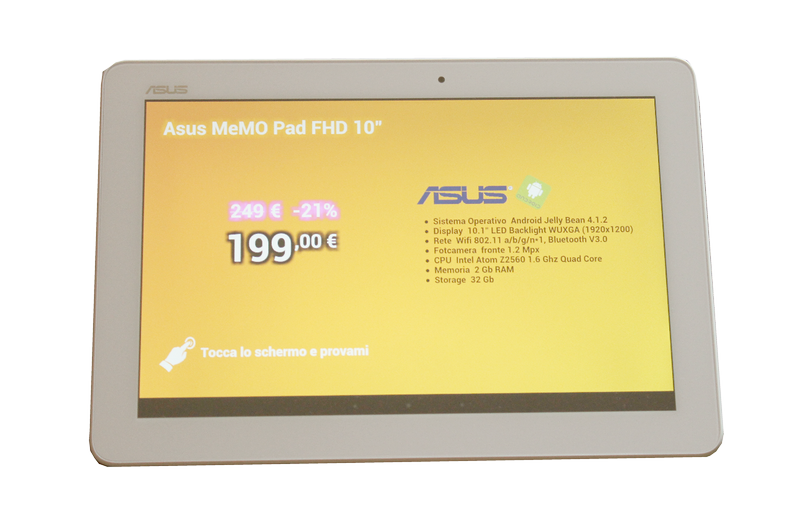 It is deactivated with a touch, making the tablet immediately operational. After a few seconds of inactivity, TSS resets itself.
It is possible to disable automatic updates and configure everything manually.
The settings can be established from the point of sale, but also managed directly by a single remote control unit.
The appearance of TSS can be based on the default graphic models, or made on request.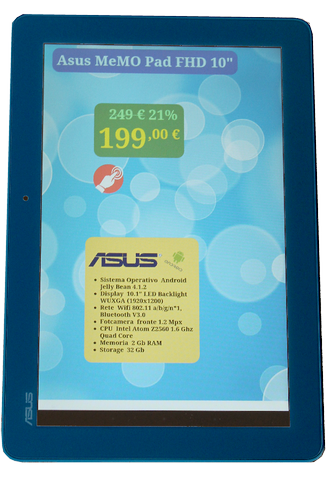 Both for the single sales point and for a series of sales points connected, it is possible to create commercial promotions on specific periods: at the end of the promotion the tablet will return to the normal price.
TSS can be connected to any type of database already owned or can use its native database.
The information managed and displayed on the tablet screen is completely customizable: even in the case of multiple outlets, the information can be defined only once by a single remote control unit and automatically retrieved via the web, being read automatically from databases via fully configurable Web Services.
If the power supply is interrupted, TSS is automatically deactivated, preserving the battery charge.